Winning Design by Cecil Balmond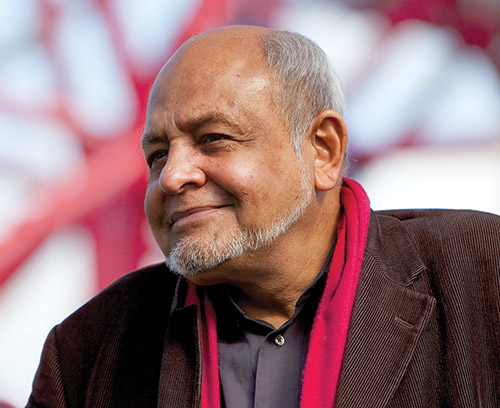 Cecil Balmond OBE is widely considered to be one of the most significant creators of his generation. An internationally renowned artist, architect and engineer, Balmond is known for making the impossible possible on some of the world's most stunning design projects.
Pioneering the crossover between advanced art, architecture and science, his approach is one of investigation and draws on over 40 years of research into emergent form, space and structure. A leader in architectural and design theory, Cecil Balmond currently holds the Paul Philippe Cret Chair at Penn Design as Professor of Architecture.
Balmond is the winning artist for the Star of Caledonia, an iconic sculpture to mark the border crossing between Scotland and England. His sculpture Snow Words, commissioned by the State of Alaska Arts Council, was named one of the best public artworks of 2012 by the Americans for the Arts, Public Art Network Year in Review. Current art projects include commissions for the Chicago Transit Authority and landmark sculptures for the Mesa Art Center, Arizona and Iowa City Pedestrian Mall, Iowa City, USA.
Visit Cecil Balmond's Website >